EXPERT WORDPRESS DEV CYBER SECURITy SPECIALIST
Greetings! I'm Rafał Gicgier, a seasoned WordPress developer with over a decade of expertise in the field. My areas of specialization encompass plugin development, the creation of custom scripts (including WordPress plugins), fortifying websites against vulnerabilities, removing malware, enhancing security measures, and crafting entire websites from .psd designs. I invite you to explore my website and don't hesitate to get in touch if you require assistance with anything related to WordPress. I'm here to help! 😊
Hire Me
View My Blog
I believe in simplicity, that's why I choose WordPress.
I come with a solid 11-year track record in the industry. Over the years, I've successfully crafted over 100 websites from the ground up and developed numerous WordPress plugins. My expertise has allowed me to assist clients spanning the globe.
With my skillset, I can provide valuable support in various areas, including converting .psd designs into functional themes, creating custom plugins, working with tools like Gravity Forms, WooCommerce, Advanced Custom Fields, and Elementor. I'm also well-versed in addressing typical WordPress issues and excel in tackling security concerns, such as malware removal, site fortification, and providing security consultancy services.
Ultimately, my approach is grounded in a straightforward principle: Keep it simple, yet effective. 
Recommended Blazing FAST
CLOUD Hosting
As the affiliate partner, I wholeheartedly endorse Cloudways as your top hosting choice. Trust me, these folks are not just easy-going but incredibly supportive. Plus, when it comes to speed, their hosting truly stands out and is well worth the investment. And, that's not just my opinion; it's something I firmly believe in. So, why wait? Give Cloudways a try today and experience the difference for yourself!
I love the attention to detail and in-depth analysis of client requirements. Asking questions, going through the scope, and understanding the client's needs are my ways of going through the development process. Working with me usually starts with a Skype / Hangout kickoff call or a detailed and polished messages instead. Needless to say, a KISS principle is my way to go.
I believe development is aN ONGOING process
I CLEARLY communicate and discuss THE DETAILS
I polish and cooperate
Or just send me a message!
& more Independent Projects
Type of work I do
From .psd Theme Development
Plugin Development
Gravity Forms Advanced Integrations
WooCoomerce Theme and Plugin Development
ACF, WPML, Elementor & more
Malware Removal, Security and Hardening of WordPress platform
Hosting Recommendations & Migrations
Education
Master's Degree in Computer Science (Portugal & Poland)
Certified Codeable Expert Developer 
Cybersecurity StationX Certificate Hackers Exposed
Cybersecurity StationX Certificate Network Security
Telc Certificate in Spanish Language
Other
Team worker
Strong English & Spanish Knowledge
Strong .git and svn knowledge
node .js, gulp and grunt knowledge
.scss knowledge
Focus & attention to detail
JIRA, Asana and Basecamp user
My Social Media
(feel free to follow me)
What my clients have to say
All ratings from the Codeable platform.
"This has been the largest job I did with Rafal to date. We used an external API to import vouchers into the WooCommerce shop. It was a complex task, involved lots of communication and back and forth (And testing together). Rafal was transparent in the time he needs, he worked himself into it, and together, after quite a while, we finsihed it successfully. Thank you Rafal for all the dedication and patience it took to solve this big task."
"Rafal is a good communicator, works quickly and efficiently and his work is exemplary. He's happy to take the time to explain the rational behind coding and design chooses, and he will walk the extra mile to make sure you are fully satisfied with the project. I will most definitely employ him again."
"Rafal was very communicative during the entire project. He was patient with me and explained in detail everything that was to be completed. He delivered exactly as promised. Thanks again, Rafal! I look forward to working with you on another project."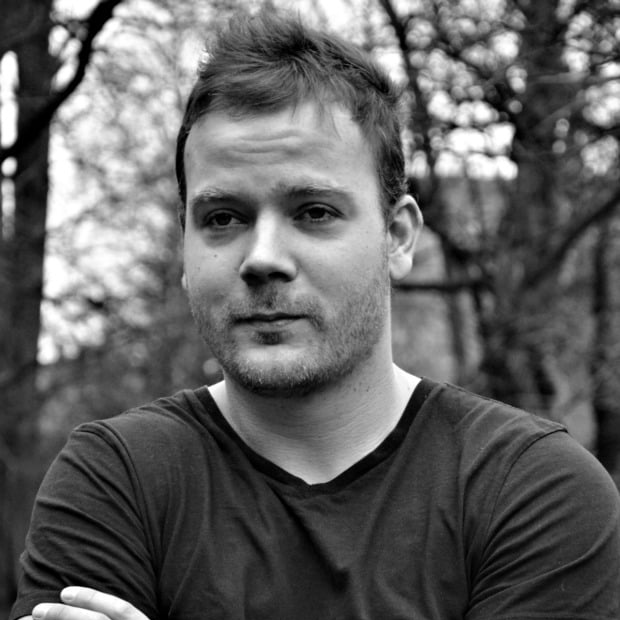 "Rafal is a very gifted WordPress specialist and programmer who I have had the pleasure of working with on more than one occasion now. He has gone way above & beyond on all projects, and I would hire him again in an instant for any WordPress needs. Great communication and projects are always on time, on point. I look forward to working with Rafal again."